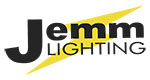 Suitable for gas station canopies, parking areas, security, industrial areas and area lighting. Ceiling mount to a height of 12'-20' and a spacing of 1-2 mounting heights. Metal Halide provides a crisp white light while High Pressure Sodium provides a golden yellow light.
Die cast aluminum housing & hinged top frame, safety cable restraint, ½? plugs with O-rings for conduit & photocell.
Two stainless steel latches provide tool-less entry for relamping and maintenance.
Dimensions: Height: 13.5", Length: 18", Width: 18".
Prismatic grooves provide even illumination. Sealed with a silicone gasket provides a barrier to moisture, dust and insects.
Reܻ?ector: Heavy gauge die formed alumium.