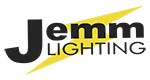 We also offer commercial outdoor lighting for all your commercial lighting needs - from wall pack lights for building perimeter lighting and security around your building, to commercial flood lighting, add an optional photocell for dawn to dusk security lighting. Some of our other popular products include vandal proof Commercial Ceiling Lighting - great in high traffic areas, slim pack fluorescent entry lights for use in a variety of areas, commercial lighting bollards for your path lighting, garage lights for open area applications, LED exit signs, and a range of emergency lighting. Need a battery backup on a fluorescent light? We have them in stock! Give us a call and we will be glad to help you!
We invite you to browse through our selection of commercial outdoor light fixtures and please do not hesitate to contact our customer service team at 800-910-9064 for help in placing your order or to answer any questions!
There are no products listed under this category.